Master Growers Are Pulling $120k Yearly and so can YOU Enroll Now
Enter Code: BWS20 For A Special Bonus Discount.
Automated extraction equipment and technologies are rapidly becoming the standard in the extraction sector of the cannabis industry. Like most evolving industries, manual and operator driven processes are what starts an industry, but with explosive growth, demand for increased safety, efficiency and repeatability grows. Specifically within the cannabis industry, we're noticing a rising demand for higher quality extracts and a safer, more repeatable environment for cannabinoid extraction. These are all reasons for the industry making a shift towards automated extraction equipment and technologies.
What Automation Looks Like in Cannabis Extraction

Automation in the cannabis industry doesn't necessarily mean implementing robotics and creating operator-less facilities; It typically refers to automated process control. Traditional, older technologies are manual and operator-driven. This means the equipment operator is in control of all parameters of the process, which leads to inconsistencies throughout the process caused by human error. As the extraction process has many steps: ethanol holding, chilling, extraction agitation, extraction discharge, extraction solvent removal, particle filtration, semi saturated solution storage, and so much more that involves valves, pumps and controls between each piece of the process, it becomes difficult to control such a tedious process manually. When all of these processes are controlled and monitored using proper automation technology, facilities can safely ensure that each batch is run following the same process and parameters accordingly. This is critical for product consistency, a concern for manufacturers and many end-consumers. As the cannabis industry grows, matures and makes its way closer to federal legalization, product safety and consistency become a top-priority for everyone involved.
Enter Discount Code: 20AS-661091 and get up to 30% off your ENTIRE seed order + free seeds
Buy Seeds Here
Greater Quality Control of End-Products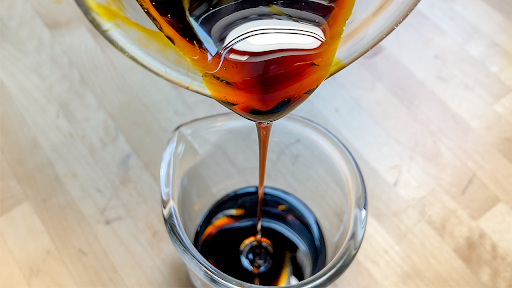 Consistency and repeatability are just as important for cannabis processors as they are for standard food or pharmaceutical processors. Deploying a manual process of equipment operating and monitoring leaves far too much room for human error, and doesn't provide the level of control needed for the industry as it continues to progress toward stricter product regulations and requirements. On the other hand, an automated extraction process ensures that the same solvent ratios are used batch-to-batch, the same extraction temperatures and recipe parameters are implemented, the same pump and process flow rates are deployed, and all processes are repeatable, predictable and scalable while producing a safe, consistent product.
Fewer Bottlenecks

The benefits of automated extraction are directly tied to establishing greater efficiency in processes. Efficiency can be experienced via less scrap product from unmanaged batches and/or less labor to operate and control the process. Automation means allowing a recipe-driven control system monitor and control the process, eliminating process bottlenecks that have been notorious for destroying productivity in manual extraction operations.
As

C

annabis

Ex

traction

P

rocesses

Become Automated, They Become Safer.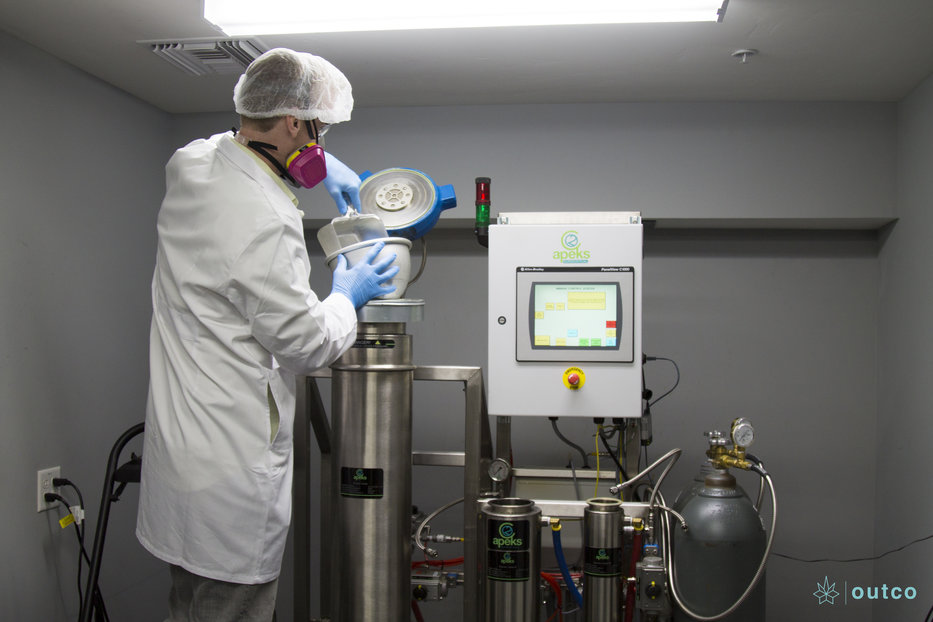 A team is what drives any business forward. The safety of that team needs to be a top priority for any business leader. As cannabis extraction processes become automated, they become safer. With less equipment interaction, the likelihood for human error that could lead to safety hazards significantly decreases. Properly programmed automation can establish advanced system interlocks that check multiple points throughout the process for irregularities, and can halt a machine based on these irregularities it detects. That level of process monitoring and control is only available when automation and PLC logic controls equipment.
Data Collection and Validation

When we tie all the benefits of extraction automation together, it makes for a far more attractive system than traditional,manual processes that we're used to seeing in the cannabis industry. In addition to the major benefits listed above, automation gives a superior level of data collection for process improvements and process validation which is key in cGMP or EU-GPM facilities. This is the future for every processing facility in the arena of cannabis. As the industry matures, it will continue to become more competitive. Facilities with automation will have the capacity to maximize their process efficiencies, produce a far superior and more consistent end–product and will have a competitive advantage in the extraction sector.
The post Automated Extraction Technologies: Upping the Bar for Quality, Repeatability & Safety in Extraction appeared first on Cannabis Industry Journal.